Hank, labeled as The Pessimist, is a contestant in Total Drama World and Total Drama Losers.
Chapter Guide
Chapter One - Hank was chosen to be on the Striking Tourists team. They won the challenge, which was climbing up the Eiffel Tower.
Chapter Two - Hank was one of the four people on his team to help with the challenge. The Striking Tourists lost, so he joined an alliance with Greg and Britanny. They voted Sheldon out.
Chapter Three - Hank confronted Amanda about voting for him. He didn't climb Mt. Everest because he, claimed to, have vertigo. Britanny said to Greg that if they lose again, after Amanda goes, Hank would be the next to go. Hank voted for Amanda.
Chapter Four - Hank didn't help much during the challenge. He suggested that Britanny use her hoodie to bait a kangaroo, and she slapped him. He was voted out, and voted for Jillian.
Alliance(s)
Hank joined an alliance with Greg and Britanny. The alliance betrayed him and voted him out.
Background
Hank was always a sad boy. He didn't have many friends growing up; he didn't want them. He always feels alone, but that's how he likes it. He likes to go to the gym and work out, because nobody will bother him there. He developed a fear of heights after he visited the grand canyon, and his cousin almost pushed him over.
Trivia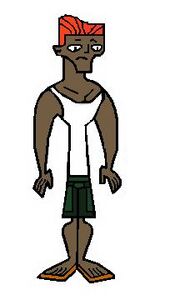 Hank is an edit of the Camp TV design of Tyler.
Hank received five votes.
Hank left TDW with no friends, and all his teammates hating him. However, during the reunion he revealed that Greg and Britanny wanted to be friends with him again.
Community content is available under
CC-BY-SA
unless otherwise noted.