Melissa

Molting Eagles

Gender
Female
Hair color
Black
Episode Eliminated
"School Of Four"
Place
4th
Relationship
Aiden
Family
Mother, Father, sister
Friends
Aiden, Cynthia, Hayden, Vance, Weston, Easton, Xidorn, Ness, Lita, Jasper, Frannie,
Enemies
Rhonda, Diamonique (maybe), Kalino, Tessa, Riley,
Fear
Platypuses
Talent
Baking
Melissa, labeled The Sweetheart, is a contestant on Total Drama Genesis. She is a member of the Molting Eagles.
Biography
Melissa's parents homeschooled her for most of her early years, teaching her subjects, religion and life lessons. Melissa took these lessons to heart and tries to live through them each day.
Melissa regularly volunteers at animal shelters, retirement homes and soup kitchens. She often participates in charity events and ran many in her small hometown. As of last week however, her father's job transfer moved Melissa to Washington, D.C. While sad to leave her friends, Melissa is excited to be living in her nation's capital and see the American system at work.
Originally, someone else was cast for the show but they and the alternates were unavailable. While sightseeing, Melissa helped out someone in production when they dropped some papers, who offered Melissa a spot after discovering she was a local. After hearing the person's story and wiping her tears, Melissa agreed.
Melissa hasn't watched a lot of reality shows but believes she has a good chance of winning, because a little kindness can go along way. If Melissa wins she'll use the money to allow her parents to retire early, pay for college and then divide the rest up for various charities.
Melissa arrived at the subway station, taking the stairs. Apologizing for being late, she offered everyone homemade snicker doodles. Melissa revealed she had just moved to Washington and was recruited to the show soon after, filling a vacant spot. She wasn't familiar with how reality shows like this worked. It showed early on, her struggling with voting off her teammates.
Audition Tape
Trivia
Melissa was the eleventh eliminated at the merge, eleventh and final member of the Molting Eagles and nineteenth eliminated overall. She received fifteen cups of coffee.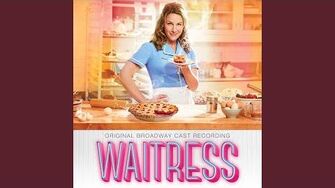 Community content is available under
CC-BY-SA
unless otherwise noted.