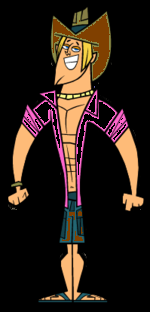 Greetings! My name is Zakkoroen, but you can call me Zak. My main fanfic here is Total Drama Adventure, and when that is finished...
Staff Achievements
January 31st, 2009- I became a rollback. Next stop, adminship (hopefully)!
Febuary 8th 2009-I become an admin!
New Fanfic Announcement
I am making a new fanfic starting the first day of Summer Break. Until then, I will perioically release minor spoilers on this very page, so check back often! (I love messing with peoples' heads!)--Call me Zakkoroen.Talk to me.What I've done.. 14:14, 30 January 2009 (UTC)
Spoilers!
It will involve the sons and daughters of the original campers competing in TDI.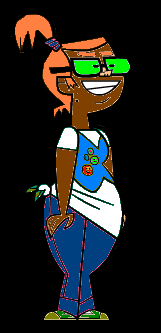 See Also
TDI Favorites Countdown
Just to prove that I'm still alive, and since everyone is doing it, here's my top 22 TDI favorite characters.
22.Heather
21.Harold
20.Noah
19.Tyler
18.Ezekiel
17.Eva
16.Justin
15.Beth
14.Katie
13.Sadie
12.Trent
11.DJ
10.Cody
9.Bridgette
8.LeShawna
7.Lindsay
6.Gwen
5.Owen
4.Geoff
3.Duncan
2.Courtney
1.Izzy
Friends
Total Drama HEROES!
The title of TDAdventure's sequel is officially Total Drama Heroes! Leave comments and team name ideas on my talkpage!
Just For the Fun of it
⎯ ⎯ ⎯ ⎯ ⎯ ⎯
Community content is available under
CC-BY-SA
unless otherwise noted.