TV Stars Walk of Fame!
America has been tasked with voting for three people that they want to see inducted into the Walk of Fame. 42 Celebrities recieved votes in this poll, but only 10 were able to rank with at least 4 or more votes. The voting was scattered between this majority, but the top 3 are clear!
It's time to reveal the winning character who got first place!
This character has one of the best averages of the series...
They have won no VIPs and only one MVP ever...
They're one of the fluffiest characters in the history of the show...
"Sugar peas!!!!!!!!!!"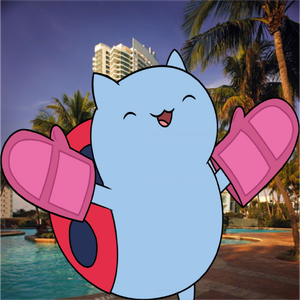 Congratulations to Catbug (Broadway, 4th & Superstar Showdown, 3rd) for making it into the TV Stars Walk of Fame as the first place inductee! He received 25% of the votes in the top 10, and 45% of the votes in the top 3 (see the statistics and breakdown posted later).
Catbug is hailed as one of the cutest, most adorable characters in the series. His appearance in Broadway enchanted many of the players, as did his return in Superstar Showdown. Because of his cuteness and perfect social game, Catbug was able to make it to the finale of each season both times he played the game, and would have won Superstar Showdown had he made it to the end.
He is notable for his cuteness in the series, including his family visit with his companion, Puppycat, during Superstar Showdown that everyone hails as adorable.
Because of his adoration from America, Catbug receives the third star on the TV Stars Walk of Fame.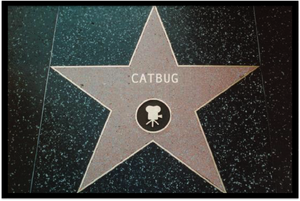 Community content is available under
CC-BY-SA
unless otherwise noted.