TV Stars Walk of Fame!
America has been tasked with voting for three people that they want to see inducted into the Walk of Fame. 42 Celebrities recieved votes in this poll, but only 10 were able to rank with at least 4 or more votes. The voting was scattered between this majority, but the top 3 are clear!
It's time to reveal the winning character who got third place!
This character competed in TV Stars Superstar Showdown...
She has played for 17 weeks in the TV Stars House...
She's considered to be the main protagonist of her seasons...
"Ohh, is that the US version of Big Brother UK?"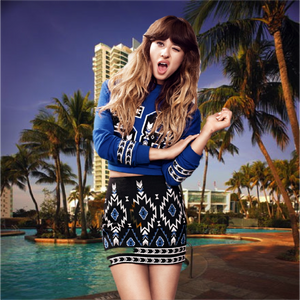 Congratulations to LouisaRoseAllen (Hollywood, 4th & Superstar Showdown, 1st) for making it into the TV Stars Walk of Fame as the third place inductee! She received 14% of the votes in the top 10, and 25% of the votes in the top 3 (see the statistics and breakdown posted later).
Louisa is often seen as the protagonist of both TV Stars Hollywood and TV Stars Superstar Showdown because of her peppy attitude that allowed her to make great friends in the game. She played a more dominant game in Hollywood, which caused her to be seen as a threat and thus be eliminated before the end, but played a much less dominant and more social game in Superstar Showdown, which allowed her to get to the end and win against her fellow competitor, Joan.
She is most notable for her appearance in Superstar Showdown, where she admitted to never having watched the show since her season. Throughout the game, she had no idea who the other competitors were, essentially making it an all-new players season for her.
Because of her adoration from America, Louisa receives the first ever star on the TV Stars Walk of Fame.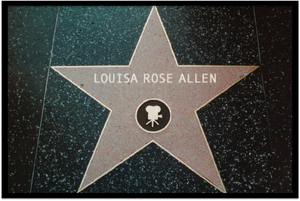 Community content is available under
CC-BY-SA
unless otherwise noted.