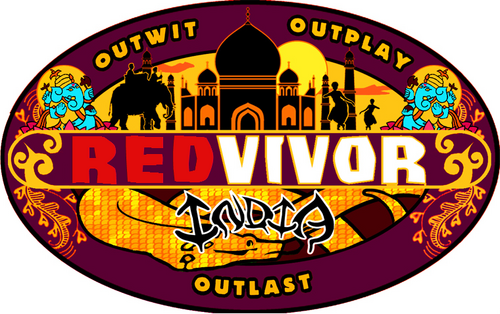 11 castaways compete in the ultimate game! And with the Fountain of Youth to worry about... <3
Immunity Challenges
| # | Challenge | Winner | Voted Out |
| --- | --- | --- | --- |
| 1 | *Brawls* | Mambok | Eli |
| 2 | Unscrambling | Mambok | Carpe-Diem |
| 3 | Redvivor Trivia | Wasai | Melli |
| 4 | Musical Chairs | Mambok | Soric |
| 5 | Merged Name | Carpe-Diem | Winona |
| 6 | Numbers | Poussey | Sexygirlxo |
| 7 | Sandbags | Taystee | Carpe-Diem |
| 8 | Recollection | Taystee | Melisandre |
| 9 | Fallen Comrades | Poussey | Tinsley |
Contestant Tables
Castaway
Original Tribe
Merged Tribe
Voted Out
Fountain
of Youth
Total Votes
Eli
That Epic
Wasai
1st Voted Out
Day 3
Picked Chalice C
Eliminated
3
Carpe-Diem
Returned
Wasai
2nd Voted Out
Day 6
Picked Chalice C
Returned
10
Melli
LongLivelion
Mambok
3rd Voted Out
Day 9
Picked Chalice C
Eliminated
3
Soric
Sunslicer2
Wasai
4th Voted Out
Day 12
Picked Chalice A
Eliminated
3
Winona
Shadowgeoff
Wasai
FloatersGrab-
ALifeVest
5th Voted Out
Day 15
Gave Chalice
to Melisandre
8
Sexygirlxo
1dra7
Mambok
6th Voted Out
Day 18
Gave Chalice
to Kris
5
Carpe-Diem
Solarrion
Mambok
7th Voted Out
Day 21
Gave Chalice
to Taystee
10
Melisandre
BrunoSomebody
Wasai
8th Voted Out
Day 24
8
Tinsley
GhostNoises
Mambok
9th Voted Out
Day 26
3
Taystee
COKEMAN11
Mambok
Co-Runner-Up
Day 27
2
Poussey
Owenandheatherfan
Mambok
Co-Runner-Up
Day 27
6
Kris
That Epic
Wasai
Sole Redvivor
Day 27
2
~
Castaway
1
2
3
4
5
6
7
8
9
Kris
Carpe
Carpe
Soric
Poussey
Sexygirlxo
Carpe
Poussey
Tinsley
W
Poussey
Melli
Winona
Sexygirlxo
Carpe
Melisandre
Tinsley
CRU
Taystee
Melli
Winona
Sexygirlxo
Carpe
Melisandre
Tinsley
CRU
Tinsley
Taystee
Winona
Kris
Carpe
Poussey
Kris
Kris
Melisandre
FOY
Carpe
Soric
Poussey
Sexygirlxo
Carpe1
Poussey1
Kris
Carpe
Eli
Winona
FOY
Winona
Sexygirlxo
Melisandre
Kris
Sexygirlxo
Melli
Winona
Melisandre
Kris
Winona
Eli
Carpe
Soric
Poussey
Kris
Soric
Eli
Winona
Winona
Melli
Taystee
Eli
Carpe
1 This player incurred two penalty votes after a chalice was played on them.
Memorable Moments
The amazing cast.
The Fountain of Youth not being a horrible twist.
Carpe-Diem ironically being revived by the Fountain.
Sexygirlxo's blindside that gave Poussey/Taystee control of the game.
Kris destroying the power duo of Poussey/Taystee in the jury vote.
Melisandre predicting Kris's win.
Kris playing her chalice on Melisandre, effectively screwing her and saving Poussey from elimination.
Wasai sucking at challenges but still producing the winner.
Winona struggling to figure out what show she was on.
Tinsley and her pony.
Returnees
Community content is available under
CC-BY-SA
unless otherwise noted.