Vance

Molting Eagles

Gender
Male
Hair color
Red
Episode Eliminated
"Neigh Of The Dead"
Place
6th
Relationship
None
Family
Father, Stepmother, 3 brothers, 2 sisters,
Friends
Easton(?), Melissa, Xidorn, Kalino, Frannie, Weston,Jasper, Riley,
Enemies
Bethany, Hayden, Lita, Diamonique, Tessa, Ignacio,
Fear
Coyotes, Rattlesnakes,
Talent
Bull Riding, Roping, Barrel Racing, Horse Riding
Vance, labeled as The Rodeo Champ, is a contestant on Total Drama Genesis. He is a member of the Molting Eagles.
Biography
Vance had lived most of his life in a broken down trailer park with his father, stepmother and several siblings. But that changed when Vance, playing in the dump, found tickets to a rodeo show. Eventually convincing his family to go to the rodeo, Vance become amazed by the bull riding, roping and barrel racing. On that day, Vance knew he wanted to be a rodeo star.
Eventually when Vance was fourteen, he ran away to the rodeo. Despite his attempts at practice, Vance's skills were…'rough' and he had to work as server. But he was determined, and in a year he was doing barrel racing on a bronco.
Nowadays, 'Vigorous Vance' is the main event of the traveling rodeo, which goes from Florida to Louisiana to Texas. He holds the most records for events in the rodeo's history, such as longest time on a bull. Vance's is a bit full of himself and a show-off because of it and uses his new image to flirt with a lot of girls. Vance plays up the 'southern gentlemen' and 'rough and tough cowboy' angle as well.
Vance joined the show to get some new fame and prove he's a 'real' cowboy…and meet some more ladies. He wouldn't mind the money either though.
Trivia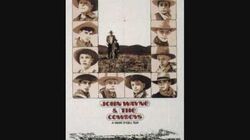 Vance was the ninth eliminated at the merge, tenth from the Molting Eagles, and seventeenth eliminated overall. He received thirteen cups of coffee.
Vance was the last character created for Genesis. I needed an early-out male. When trying to think of an idea, I thought of how reality shows have a constant 'cowboy' archetype. But I didn't want a cowboy; a scrapped character for a future season was going to have that label. This lead me to the idea of a character who wasn't a 'cowboy' or 'southern', but was pretending to be.
Vance was originally planned to be an early out, one of those characters I had a vague idea of going around fifth place. His story would have been much simpler; his obvious lies would've been revealed sooner after doing bad at a challenge. After a heart to heart with someone, he'd reveal why he lied. He'd have been eliminated after.

I kept Vance around longer after readers reacted favorably to him and he started growing on me. I was never sure how long he was going to last till towards the end.
Community content is available under
CC-BY-SA
unless otherwise noted.